What's new at Intersec to be held 17 - 19 January 2023?
17 - 19 January, 2023
Visibly stand out, become a sponsor and elevate your brand.
Intersec 2023
brings to you a selection of new activations on and off the show floor through the 3 days of the show. All exhibitors can avail of selective branding and promotional opportunities.
Show features include:
Fire Fighter Challenge
A competition for UAE and International firefighters, Fire Fighter Challenge gives firefighters the opportunity to take part to show off their fitness levels and compete against one another through a timed course in full firefighting equipment carrying out physically demanding obstacles.
Attack Zone
Where manufacturers display and showcase their latest perimeter security solutions such as smash resistance glass, doors, fencing and other reinforced materials and to be put to the test with the LPCB certification. Each specimen will be put through its paces and timed to see how long it can be infiltrated.
The attending visitors will see LIVE how effective the technologies are and relate to their own needs, they could ask LPCB to be a part of it and maybe get involved themselves safely.
Safety Walk
An opportunity for Safety & Health exhibitors to walk and talk their safety wear and equipment taking place on day 3 of the show. Each participating exhibitor will get 10-15 minutes on the main stage to showcase and demonstrate their latest safety clothing and products.
Start Smart Zone
Startup program is a unique opportunity for startups to connect with key decisions makers, buyers and investors. Intersec is the ideal platform to grow and scale up your startup alongside some of the world's leading solution providers and giving you the opportunity to network with thousands of global visitors.
Tech Stage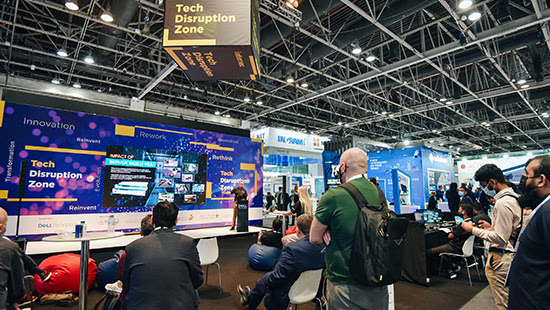 After a successful launch last year, the Tech Disruption Zone will yet again gather tech disruptors, innovators and thought leaders to discuss how technology and innovation is shaping and changing the security and protection industry focusing on 4 key areas – cyber, fire protection, safety and security. Take to the stage and showcase to thousands of visitors, government's, VIP's and media how your business is securing the world.
Intersec Conferences
Intersec 2023 brings to you exclusive educational content focusing on the needs, challenges and latest technologies disrupting the industry. Hosted under the theme of "Integrated tech for global protection: Protection, Disruption, Sustainability", this 3-day event will feature content for the complete ecosystem of emergency services, security and safety all under one roof. Addressing the sector's most vital issues and opportunities, the 3-day content will feature:
Intersec Security Leaders' Summit (invite-only)
Cybersecurity Seminar
Safety & Health Seminar
Fire & Rescue ConferenceFor more information and to get involved, email
[email protected]
The Premium Club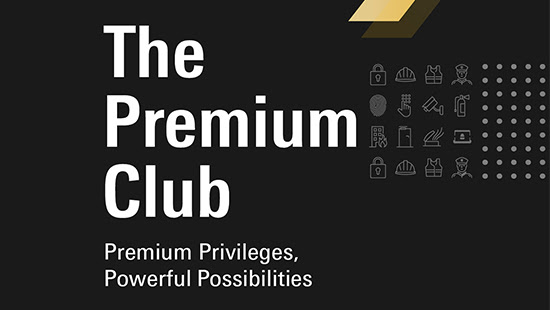 The Premium Club programme at Intersec provides select buyers and influencers in the purchasing process the opportunity to enjoy complimentary benefits during their visit to the exhibition. The programme benefits are designed to encourage our key buyers to connect with our exhibitors and have a pleasant, unrushed experience at the show. To participate in this programme, all participants must be qualified by Messe Frankfurt Middle East. As an exhibitor, you can not only nominate your VIPs to be part of The Premium Club and also get involved as a sponsor for this one of a kind club.
Intersec Awards
The awards recognize and celebrate the exceptional achievements of individuals, products, and institutions committed to our theme to unite the world's leading industry specialists for the safety & security of the future. Award recipients will be honored on 18 January 2023 at an awards presentation ceremony, at the Ritz Carlton DIFC, which is poised to be one of the industry's anticipated event.
The countdown for Intersec 2023 is on!
We are now less than 2 months until the official start where exhibitors from over 60 countries will showcase their latest innovation, products and solutions to an audience keen to upgrade their security solutions.
Intersec 2023 is 95% sold out and we have last few stands available on the show floor. Now is your last chance to exhibit at the most anticipated security, fire, safety & rescue event
Book your stand
Contact us today