Home of Consumer Goods: One time. One place.

The successful Ambiente, Christmasworld and Creativeworld trade fairs will concurrently showcase a wide range of consumer goods in Frankfurt at one of the world's largest and most modern exhibition centres on from 3/4 to 7 February 2023.
These three leading fairs will together introduce new perspectives and opportunities with a synergy-rich mix of offers, new product groups and a realigned hall structure.
HOME OF CONSUMER GOODS
AMBIENTE - Moving the future
Explore the global market of consumer good for Dining, Giving Living, and Working under one roof. Working, the new area in Ambiente will complement home and office environments idea in the future. The consumer goods market is moving. Ambiente offers new market and new perspective for future trends.
EXPLORE FUTURE TRENDS 23+
CHRISTMASWORLD - Best of seasonal decoration
Experience at first hand the international consumer goods market for seasonal and festive decorations. Here is the platform where global decoration trends for the busiest time of the year are premiered. And here is where you will find ideal concept for your seasonal products.
DISCOVER THE BEST SEASON TRENDS 23+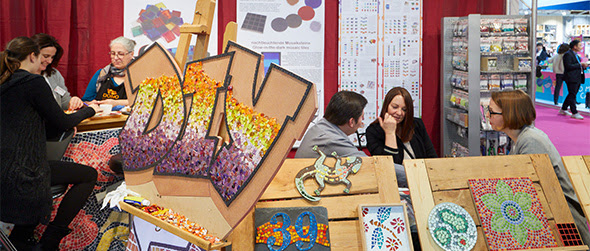 CREATIVEWORLD - Creativity connects
Discover new perspectives, synergies and opportunities at the world's leading trade fair for hobby, handicrafts and artists' supplies. Here, all participants, business visitors and professionals will connected in a big market players networking and trade order for a globalised industry. Here you will find creative idea efficiently and intensively.
MORE ABOUT CREATIVITY TRENDS 2023