Food & Hotel Indonesia in conjunction with Hotelex Indonesia and Specialty Food Indonesia incorporating Retail Indonesia (FHI 2022)
July 26-29, 2022
Jakarta International Expo (JIEXPO)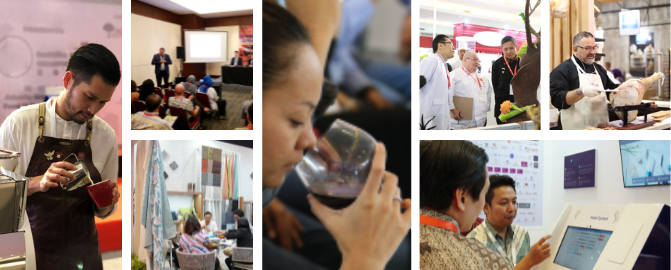 Save IDR 150.000,- and get easy access to our 4-days FHI 2022 event.
Food & Hotel Indonesia (FHI) 2022 returns for its 16th edition in the new normal era.This year FHI will be held in conjunction with Hotelex Indonesia and Specialty Food Indonesia incorporating Retail Indonesia.
Over 140 companies from 12 countries worldwide are occupying our exhibition halls. FHI gives international companies an undisputed entry point into this thriving and lucrative market. Providing unprecedented access to top culinary and hospitality manufacturers, distributors, and retailers. FHI has become the spearhead for companies that are looking to expand their market reach across worldwide borders and continues to support an accelerated sustainable business growth to help the sectors shine globally and making Indonesia 4.0 towards 2030.
You wouldn't want to miss the chance of learning with the best players in the industry, while networking with the world's best industry professionals through various events and features. Join us in the experience of FHI's exciting atmosphere!
FHI 2022 at a Glance
400+
Exhibiting Companies
6,000+ sqm
Exhibiting Space
Industry Sectors Showcased
◉ Bakery, Pastry & Gelato
◉ Coffee & Tea
◉ Food & Beverage
◉ Foodservices & Hospitality Equipment
◉ Hospitality Design & Supplies
◉ Hospitality Technology
◉ Wine, Spirits & Alcoholic Spirits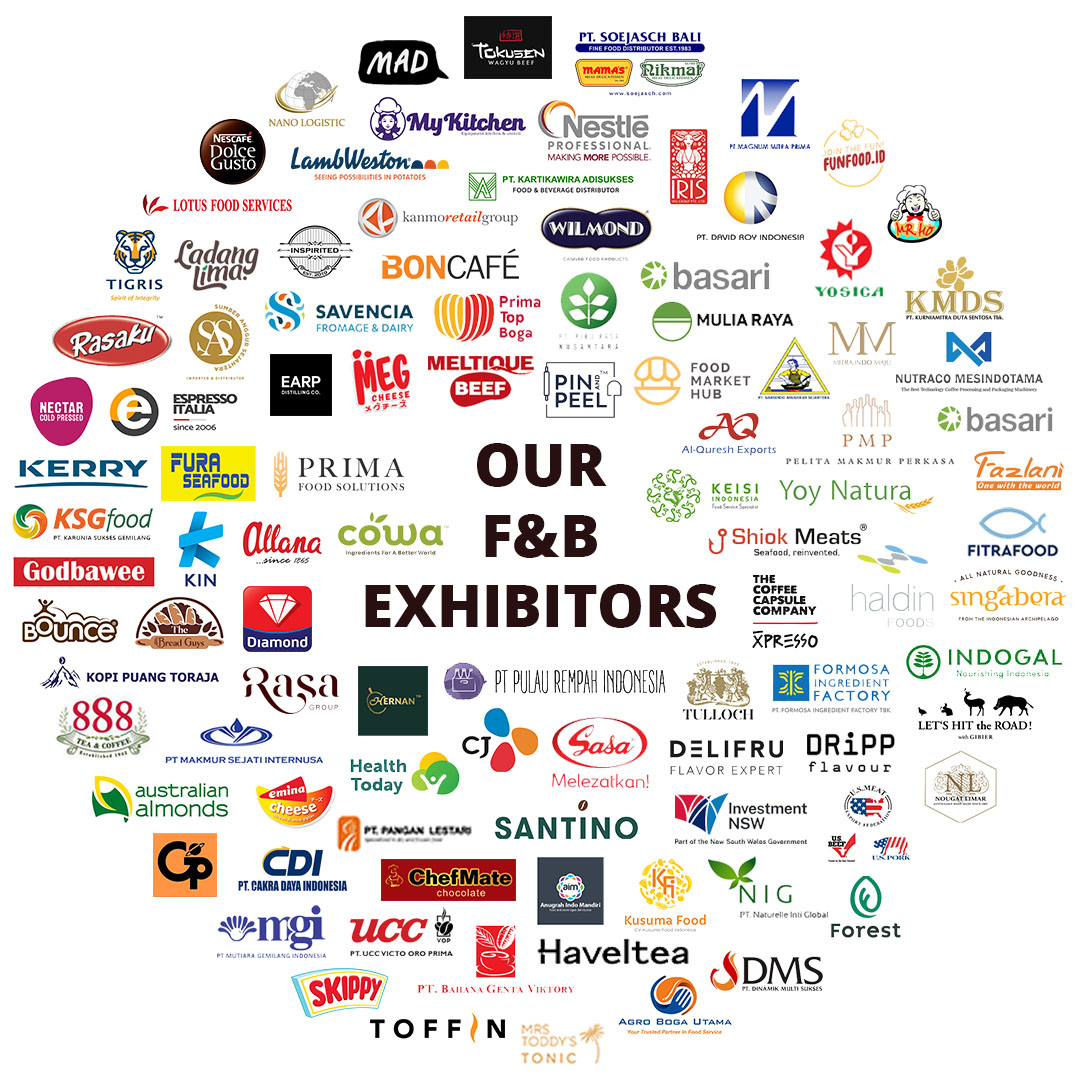 NOTE: This list of exhibitors has updated as per June 23, 2022
Exhibitor's Product Highlight
The new standard. I am experienced, think, learn, forget nothing, watch and adapt. I know the desired result, adapt the humidity, air speed and temperature automatically, in other words: I will respond dynamically to your requirements. Has the cooking cabinet door been open too long? Is the steak thicker than usual? Are there more chips than the last time? I will automatically adjust the settings and deliver your desired result. Time and time again. With extreme efficiency. After all, that's what my intelligence is for.
Sustainability at Food & Hotel Indonesia
Our Three Aims:
Supported By
Media Partners
Digital Media Partner
Official Hotels
Contact Us
Indonesia
Wiwiek Roberto
+6221 2525 320
Asia
Jeffrey Au
+65 6989 6544
Worldwide
Fiona Murray
+44 20 7560 4309