Hotel Nikko Amata City Chonburi to Open June 1 Now accepting reservations

TOKYO, JAPAN — Okura Nikko Hotel Management Co., Ltd., a subsidiary of Hotel Okura Co., Ltd., is pleased to announce it will open the Hotel Nikko Amata City Chonburi on June 1, 2022, in Amata City, Thailand. The hotel is now accepting advance reservations for accommodation.
The new hotel is located in Amata City Chonburi Industrial Estate , the largest industr ial estate in Thailand Covering an area of approximately 4,000 hectares , the e state is home to around 750 international companies . These include over 450 Japanese enterprises, mostly automobile component manufacturers and steel and plastic processing firms, constituting the largest concentration of Japanese companies outside of Japan Japan. Hotel Nikko Amata City Chonburi is located near the entrance of the Amata City Chonburi Industrial Estate , and will provide comfortable and secure Japanese style facilities a nd services for expatriates and the business guests of companies in the area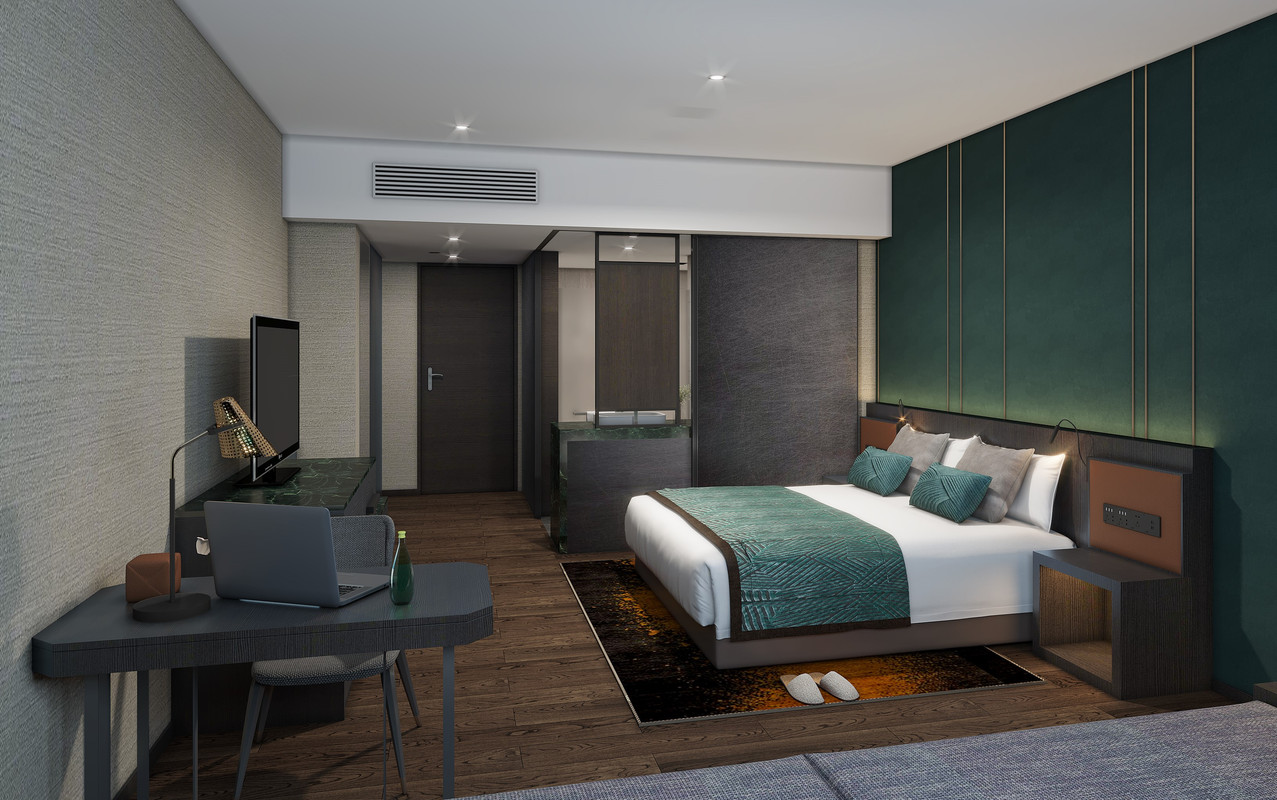 The Amata Spring Country Club, a prestigious golf course in Thailand, is also located nearby, making it a convenient location for those wanting to enjoy a game of golf during th eir stay .
The decor of the hotel's 220 rooms features wood grains, creating a sense of calm. Standard guest rooms are quite spacious, with an area of about 32 m², and contain individual desks for working. All rooms feature Japanese-style bathrooms with a separate bidet-equipped toilet, and boast luxury beds and mattresses from the US bedding company Simmons. Larger condo-type rooms with an area of 64 m² and three categories of suite ranging from 64 m² to 96 m² in size are also available. Some room types are equipped with kitchen facilities, washing machines and massage chairs, making them ideal for medium- to long-term stays.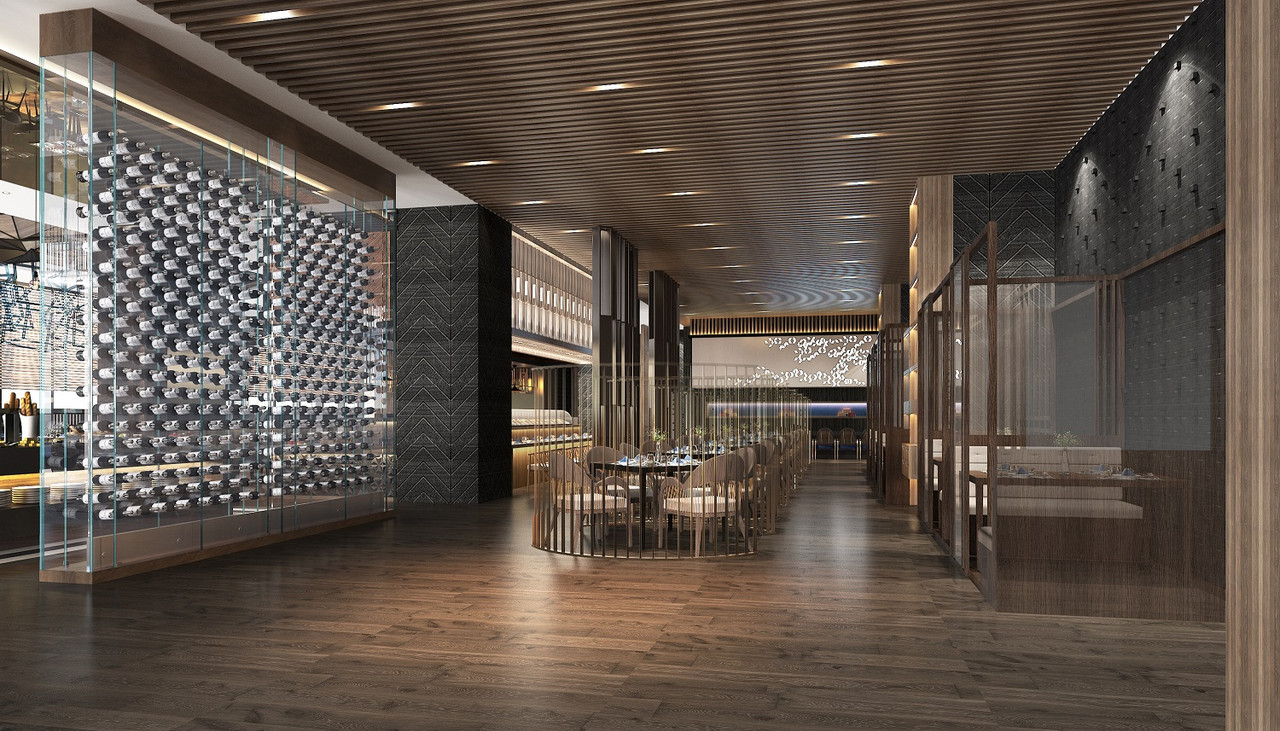 Three executive floors (10th–12th) will feature rooms with enhanced comfort and facilities. Guests on these floors will enjoy complimentary access to the Nikko Lounge, an executive lounge offering its guests priority check-in and check-out as well as beverages and snacks. All guests will be able to use the swimming pool, fitness center and communal bath, as well as the business corner and a coin-operated laundry, all at no additional cost.
Restaurants and Bars • Shikisai (188 seats) Shikisai will offer both Japanese cuisine and an international food selection in separate individually designed areas. It also features a bar counter, a teppanyaki counter, and private rooms for special occasions. The menus include a wide variety of dishes, from traditional Japanese cuisine to lunch boxes and snacks to accompany drinks; Thai and Western cuisine will also be offered. A special fusion menu blending Thai and Japanese cuisine will allow guests to enjoy the creativity of the head chef Hiroaki Yamaguchi.
• Lobby Lounge (30 seats) Located next to the reception desk, the Lobby Lounge will offer beverages and snacks – an ideal spot for break times and informal meetings. • Poolside Bar (22 seats) Located next to the pool on the top floor, the Poolside Bar will offer cocktails and light snacks and allow guests to enjoy beautiful views across Amata City. Banquet halls and meeting rooms The largest banquet hall, "Tsuru" ball room, offers 400 m² of space and can accommodate approximately 280 people for a formal dinner or 400 for a standing banquet. It is equipped with three large screens and a full sound and lighting system. It can also be divided into two sections, creating two medium-sized banquet halls. In addition, the hotel offers three meeting rooms ("Matsu", "Take", and "Ume"), each with an area of 50 m². These can be combined to form a medium-sized meeting room or banquet hall of up to 150 m². The variable layout of the banqueting and meeting rooms will allow the hotel to host a variety of events of different sizes, from informal standing buffet parties to major conferences and exhibitions. All meeting and banqueting facilities will be located on the ground floor, making it convenient when events require multiple rooms, allowing guests to easily move from a seminar room to a party venue at the end of the day, for example.
One Harmony members are being offered a special accommodation plan to celebrate the opening of the hotel. Further details are available at hotelnikko-amatacitychonburi.com/ and bookings may also be made there.
Overview of Hotel Nikko Amata City Chonburi Address: 700/333 Moo 1 Tambol Klongtamru, Amphur Muang, Chonburi 20000 Layout: 13 floors No. of rooms: 220 Restaurants: Main dining facility, lounge, bar Banqueting: One large banquet hall and three meeting rooms Facilities: Fitness center, communal bath, sauna, outdoor pool, business corner, launderette, kiosk Access: About 45 minutes by car from Suvarnabhumi Airport About Hotel Okura Co., Ltd. and Okura Nikko Hotel Management Co., Ltd. Hotel Okura Co., Ltd., founded in 1958, opened its flagship Hotel Okura Tokyo in 1962 as a first-class hotel that quickly became renowned worldwide for its blending of traditional Japanese beauty with the very best in accommodation, cuisine and service. It closed its doors in August 2015, and after four years of rebuilding work reopened as The Okura Tokyo in September 2019. Hotel Okura has extensive expertise in the hospitality world, including asset ownership and hotel development, as well as hotel management, the restaurant business and chain operations through its subsidiaries and other group companies. The brand unites member hotels under its "Best Accommodation, Cuisine and Service" philosophy to ensure that all guests enjoy Okura's signature hospitality, which combines Japanese attention to detail and Western functionality. Please visit www.okura.com. Okura Nikko Hotel Management Co., Ltd., a subsidiary of Hotel Okura, operates 80 properties (54 in Japan and 26 overseas) encompassing some 24,525 guest rooms (as of April 1, 2022) under three hotel groups: Okura Hotels & Resorts, Nikko Hotels International and Hotel JAL City. Please visit
www.okura-nikko.com.