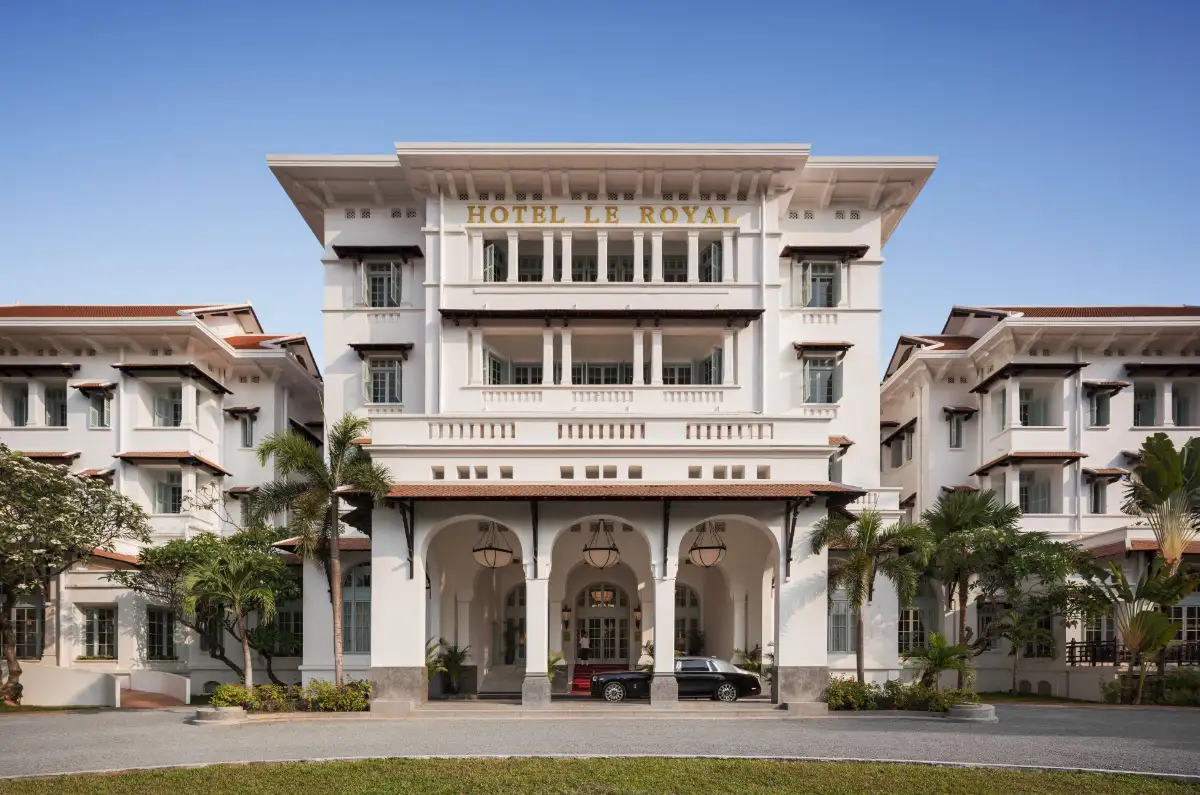 Readers of travel magazine DestinAsian give their verdict.
PHNOM PENH, Cambodia (Mar. 17, 2022) — Raffles Le Royal has been voted "Best Hotel in Cambodia" by the readers of the prestigious DestinAsian magazine.
The historical and iconic hotel, a "must-visit" for many a traveler to Phnom Penh, beat out stiff competition to scoop the award in the magazine's annual poll.
Each of the 175 rooms and suites at Raffles Hotel Le Royal underwent a full refurbishment as part of a meticulous one-year restoration project in 2019. Returning guests will immediately notice lighter and brighter interiors, accentuated by spotlights. Segafredo coffee machines, USB charging stations, and Simmons pillow-top mattresses are among the new features that add modern appeal. Traditionalists will be relieved to hear that the heart and soul of this vintage landmark hotel has been lovingly maintained. The hardwood floors have been polished to a squeak; the ceiling fans still whirl, and the old brass rotary telephones continue to ring.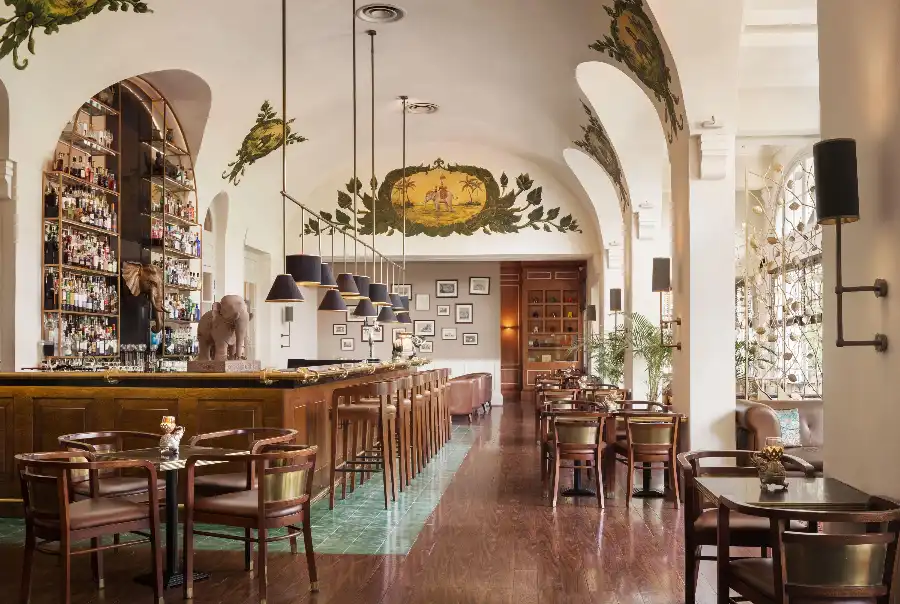 "We are delighted and honored to receive this vote of confidence after such a challenging period with the pandemic lockdown and a major renovation on our hands," said the hotel's new general manager, Dennis de Groot.
Rooms and suites at Raffles Hotel Le Royal start from US$355+++ per night.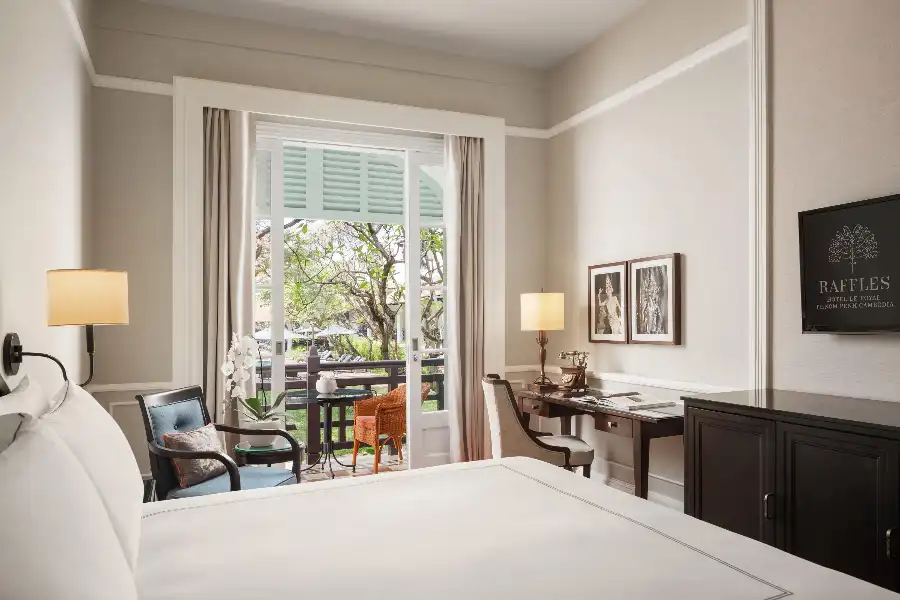 ABOUT RAFFLES
Raffles Hotels & Resorts boasts an illustrious history and some of the most prestigious hotel addresses worldwide. In 1887, Raffles Singapore set the standard for luxury hospitality, introducing the world to private butlers, the Singapore Sling and its enduring, legendary service. Today, Raffles continues this tradition in leading cities and lavish resort locales, enchanting travellers with meaningful experiences and service that is both gracious and intuitive. Connoisseurs of life choose Raffles, not merely for its aura of culture, beauty and gentility, but for the extraordinary way they feel when in residence with Raffles. Each Raffles, be it Paris, Istanbul, Dubai, Warsaw, Jakarta or the Seychelles, serves as a venerated oasis where travellers arrive as guests, leave as friends and return as family. Raffles is part of Accor, a world-leading hospitality group consisting of more than 5,100 properties and 10,000 food and beverage venues throughout 110 countries.