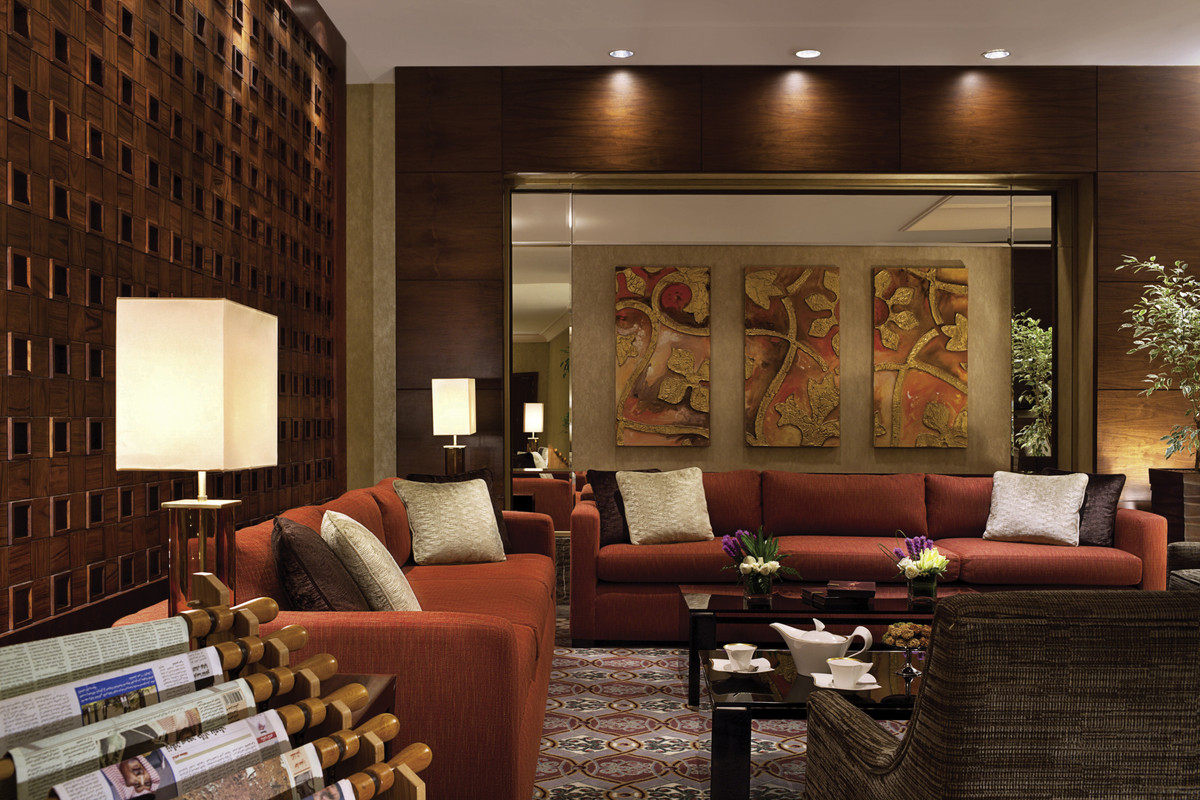 Raffles Makkah Palace – Lounge

PARIS, March 3, 2022 – As travellers' expectations around service and personalization become ever more discerning, Raffles Hotels & Resorts is committed to delivering an array of exceptional luxury experiences that are in tune with the dynamic and contemporary lifestyles of today's well-travelled guests. With these constantly evolving needs in mind, the luxury brand has created an exclusive collection of one-of-a-kind travel experiences – Beautifully Curated by Raffles – that pay tribute to the diverse destinations where Raffles hotels reside.

A revered brand with an illustrious history, Raffles is renowned for its legendary gracious service and for creating experiences that change the way people see the world. The Beautifully Curated by Raffles offers have been fashioned with the brand's generations of loyal guests in mind, especially gourmands, art aficionados, culturephiles, adventure seekers and wellness enthusiasts. Today, at each of its locations, Raffles offers refined, distinctive spaces, timeless atmospheres of beauty and curated cultural activities to inspire guests to discover more, learn more, and fuel their curiosity.
Some of the expertly crafted experiences include: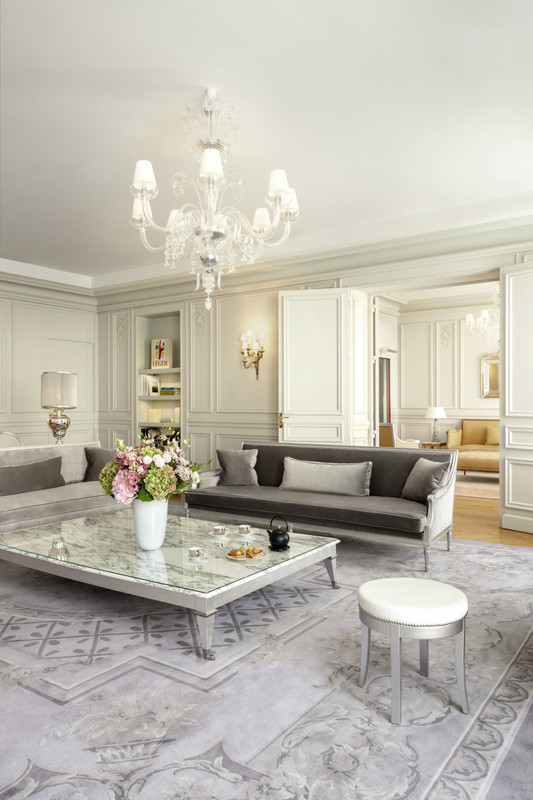 Le Royal Monceau Raffles Paris – Suite

A Private Guide Through History at Le Royal Monceau, Raffles Paris
Art connoisseurs staying at Le Royal Monceau, Raffles Paris can book the Private Guide Through History experience, which includes a private tour of the magnificent, baroque-style palace and museum, The Louvre, home to one of the most impressive art collections in history. As VIPs with a private guide, guests will be able to get close to The Louvre masterpieces, including the Mona Lisa, Venus de Milo and The Wedding at Cana. Following the tour, guests will be led to an intimate private three-course dinner at the very heart of the glass Pyramid.

For more information on Le Royal Monceau, Raffles Paris, visit www.raffles.com/paris/. For bookings, please email [email protected].

Raffles Retreat at Raffles Udaipur
For families and couples looking to create a special moment, the Raffles Retreat brings the true Raffles essence to Udaipur.

With a stay in a suite overlooking the enchanting Udai Sagar Lake and magnificent Aravali Hills, guests can indulge in a gastronomical journey at Raffles Udaipur, starting with an indulgent breakfast with an array of the finest gourmet offerings, followed by an afternoon discovering India's culinary heritage at The Sawai Kitchen. Here, guests will hear the stories behind the lost recipes of the Rajputana kingdom, while watching a demonstration of how they are brought to life using traditional cooking techniques.

Following this, guests will head over to the classic Writers Bar for a bespoke Raffles Signature High Tea experience, exclusive to the 'Beautifully Curated' experience, and unwind after a day of exploration with the famed Udaipur Sling, a local spin on the Singapore classic, at the resort's Long Bar.

For more information on Raffles Udaipur, visit www.raffles.com/udaipur/. For bookings, please call +91 294 4277 9000 or email [email protected].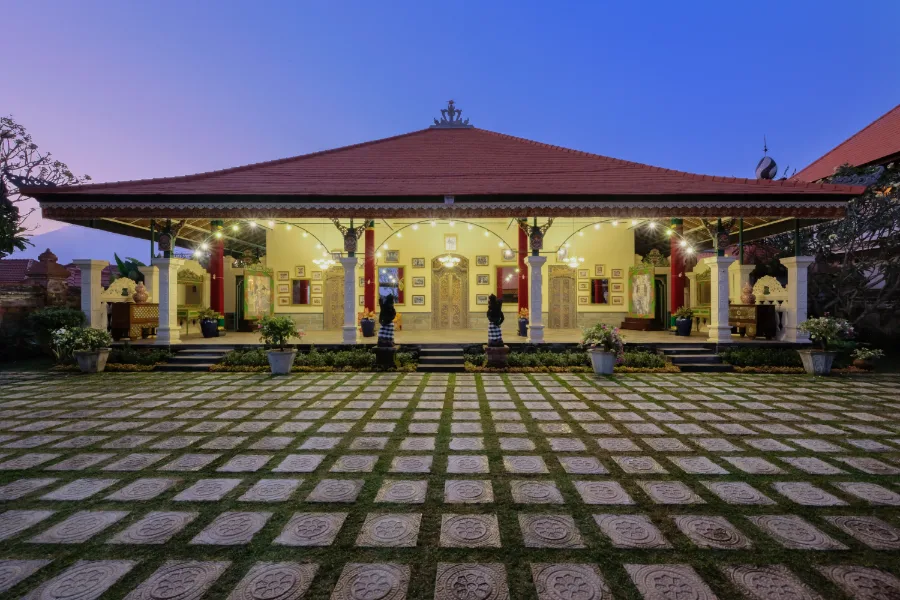 Raffles Bali Timeless Royalty Experience Puri Agung Karangasem Royal Palace
The Timeless Royalty Experience at Raffles Bali
Indulge in the Timeless Royalty Experience at Raffles Bali, where old acquaintances meet, and new memories are made. At Raffles Bali, guests can discover a curated sensory experience immersed in the magnificent ocean vistas and evergreen hills of Jimbaran Bay.
Guests will start their two-night escape feasting on the chef's sumptuous creations for breakfast, followed by a royal wellness experience at The Sanctuary Escape, taking a journey back to Indonesia's heritage treatments. This will be followed by an exquisite Raffles Royal Afternoon Tea presented in a stunning Balinese wooden 'Dulang' inspired by the classic High Tea ceremony of the royals; a timeless legacy preserved at The Writers Bar Bali.
The experience continues with a private full-day tour at the Puri Agung Karangasem Royal Palace, which dates to the 19th century reign of Anak Agung Agung Anglurah Ketut Karangasem. During the evening, guests will be taken to The Secret Cave for a mesmerizing evening, to enjoy an intimate dinner and Krug Champagne tasting.
The Timeless Royalty Experience is available until 30 June 2023. For more information, visit
www.rafflesbali.com/offer/the-timeless-royalty-experience-at-raffles-bali/
. For bookings, please email [email protected].
Raffles Singapore Exterior
The Grandeur of Raffles Singapore Experience
Guests will arrive in style in a Raffles limousine and enjoy a glass of the exclusive Champagne Billecart-Salmon Brut Réserve with fine Kristal Gold Caviar, once they check into the presidential suite at Raffles Singapore, whose notable past guests include Queen Elizabeth II, Prince William, Duke of Cambridge and Bono from U2.
The Grandeur of Raffles Singapore experience will start with a scrumptious breakfast at the historic Tiffin Room, which has been part of Raffles since 1892, followed by a rejuvenating treatment at the Raffles Spa.
Guests will then be taken to The Grand Lobby, scene of many extravagant parties over the decades, for an English Afternoon Tea, savouring finger sandwiches, house-made scones and cakes, and seasonal delicacies, all complemented by a curated collection of exquisite teas and Champagnes.
For more information, visit
www.rafflessingapore.com/offer/grandeur-of-raffles/
. To book, email [email protected].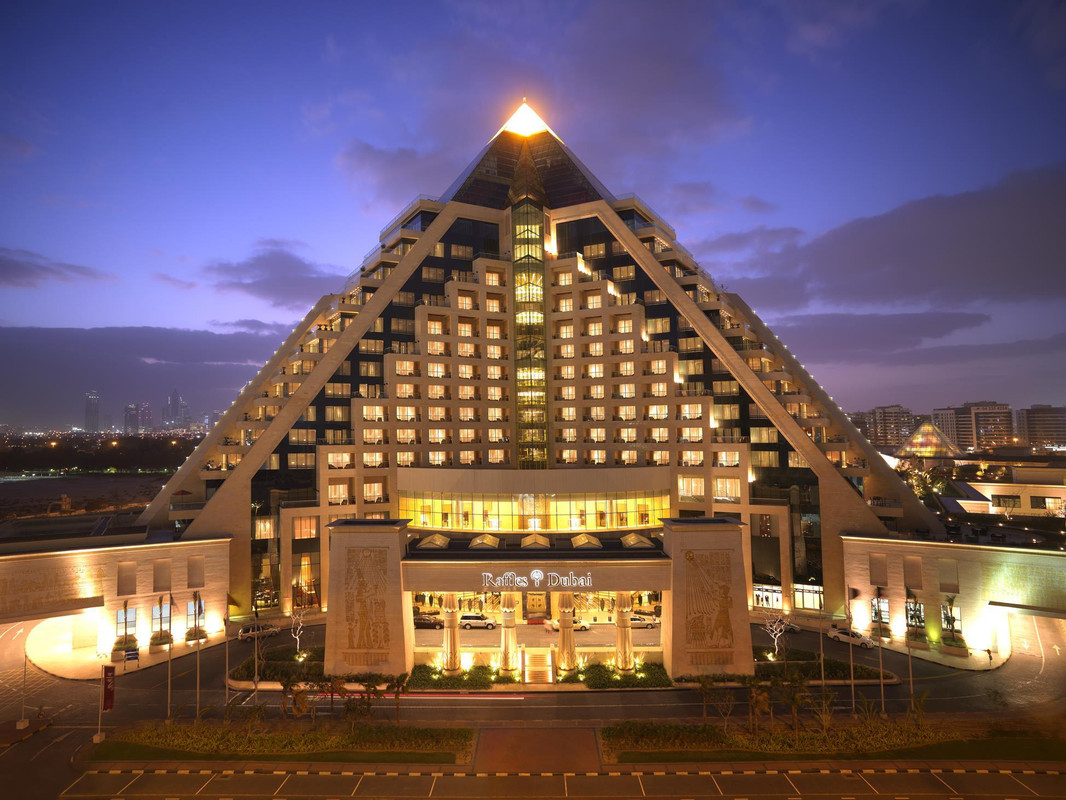 Raffles The Palm Dubai
Master of Craft Experience at Raffles The Palm Dubai
Inspired by the city where anything is possible, Raffles The Palm Dubai has curated a day of events with its master craftsmen. The day will start with an artisan journey where guests have the choice of a gold leaf workshop with the furniture master or learning the art of chocolate making with pastry chef Gianluca Guindsoni.
The experience continues with an exclusive lunch hosted by celebrity Chef Batuhan Piatti at the Chef's Table. Here, guests are transported by taste to the Italian Amalfi Coast while enjoying a 360 view of the Dubai skyline. After lunch, guests will enjoy a golden hour luxury yacht cruise to the newly opened Ain Dubai, the world's tallest observation wheel, to enjoy a light sunset picnic in an exclusive private pod.
For more information, visit
www.rafflesthepalmdubai.com/offer/master-of-craft-experience-raffles-the-palm-dubai/
. To book, email [email protected].
Beautifully Curated by Raffles offers also include the Romantic Hideaway experience, with a private catamaran cruise and a sunset picnic at Raffles Seychelles. With the Raffles Makkah Palace Royal Experience, guests can explore the heritage of Makkah and see the museums and historical landmarks of the holy city with a private tour guide while enjoying the luxury accommodation at Raffles Makkah Palace Saudi Arabia. In addition, Raffles Dubai is offering a Royal Experience, which includes an eco-luxury desert safari tour, followed by an afternoon to relax with 'pamper me' spa treatments. For those looking for the ultimate in personalization, the Raffles Royal Residence experience at Raffles Maldives Meradhoo takes luxury to another level and allows guests to create their own Beautifully Curated experience.
Raffles has a long history of creating one-of-a-kind experiences for guests and the Beautifully Curated by Raffles offers reflect its ongoing passion to enriching the lives of its well-travelled guests. Meaningful and memorable luxury experiences can be discovered at all Raffles Hotels & Resorts locations worldwide.
For more information on Raffles Hotels & Resorts please visit
raffles.com
.
About Raffles
Raffles Hotels & Resorts boasts an illustrious history and some of the most prestigious hotel addresses worldwide. In 1887, Raffles Singapore set the standard for luxury hospitality, introducing the world to private butlers, the Singapore Sling and its enduring, legendary service. Today, Raffles continues this tradition in leading cities and lavish resort locales, enchanting travelers with meaningful experiences and service that is both gracious and intuitive. Connoisseurs of life choose Raffles, not merely for its aura of culture, beauty and gentility, but for the extraordinary way they feel when in residence with Raffles. Each Raffles, be it Paris, Istanbul, Dubai, Warsaw, Jakarta or the Seychelles, serves as a venerated oasis where travelers arrive as guests, leave as friends and return as family. Raffles is part of Accor, a world leading hospitality group consisting of more than 5,200 properties and 10,000 food and beverage venues throughout 110 countries.
raffles.com | all.accor.com | group.accor.com