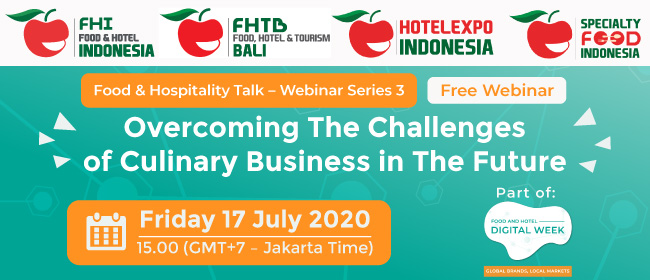 Overcoming The Challenges of Culinary Business in The Future
Indonesia has entered New Normal Era in July 2020. This development will have many positive impacts for industry, business and economic in Indonesia, especially in the food and hospitality industry. The Ministry of Finance Projection of the Republic of Indonesia is also optimistic that the national economic recovery will begin in the third-fourth quarter.
Our speakers will provide their analysis on their insight on positive projects and intense competition in the business world of culinary, branding, human resources and technology will be important parts of future competition challenges.
Register the webinar to hear from the experts!
Webinar schedule:
Friday, 17 July 2020
15.00
(GMT+7 - Jakarta Time)
Language:
Bahasa Indonesia
Live webinar at zoom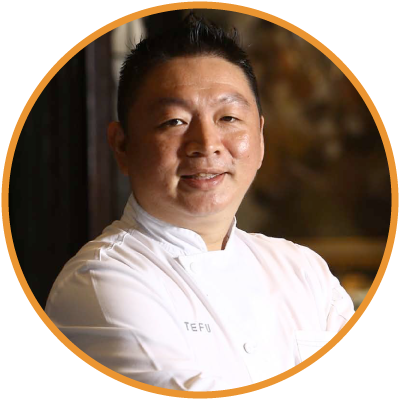 Stefu Santoso
President of Association of Culinary Professionals – Indonesia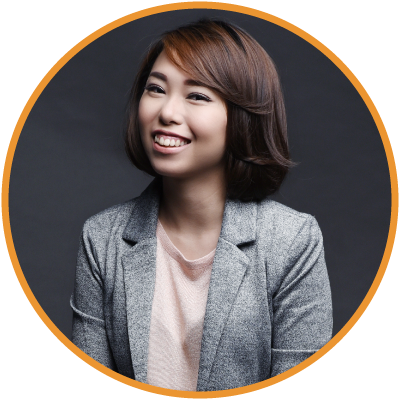 Stefanie Kurniadi
F&B Entrepreneur, Co-Founder @Foodizz.id
Moderator: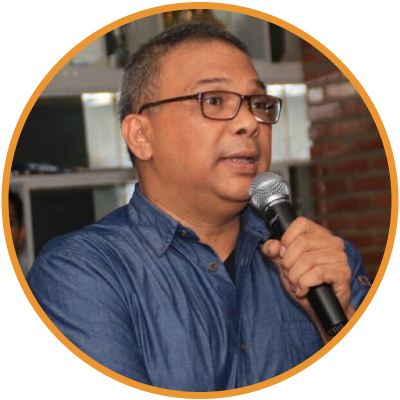 Sabir Mappakaya
Secretary General of Association of Culinary Professionals – Indonesia
Let the experts share their knowledge about:
How to develop the human resource capabilities
Food & Hospitality Business in the future
Branding and marketing for independent and chain restaurant
Food production technology
*Important notes:
The number of seats are limited to 1000 seats and first-come-first served basis shall apply.\
Registration does not mean that you are guaranteed to have a seat. We strongly suggest you log into the webinar as early as possible to secure your seat.
The webinar room will be opened 15 minutes before the schedule.
Interested in organising a webinar and become our sponsor?
Engage with your target buyers and generate more leads through our webinar.
Contact our Food & Hospitality team:
Indonesia
Wiwiek Roberto
+6221 2525 320
Asia
Davin Er
+65 6233 6688
Worldwide
Fiona Murray
+44 20 7560 4309
Organised by:
Supporting Partners:
Media Partners:
More information about our shows: