Hotel, Resort , Restaurants , Hotelier, Airlines , Software, Foods ,Trade, Magazine, Appointment, Recruitment, Events , Booking, Technology, Hotelier
WOMEN EMPOWERMENT THROUGH THE EYES OF MARRIOTT INTERNATIONAL INDONESIA'S LEADING LADIES

Feature
/
Hot News
/
Hot Team
March 9, 2022
admin
INTERNATIONAL WOMEN'S DAY 2022
MARRIOTT INTERNATIONAL INDONESIA'S LEADING LADIES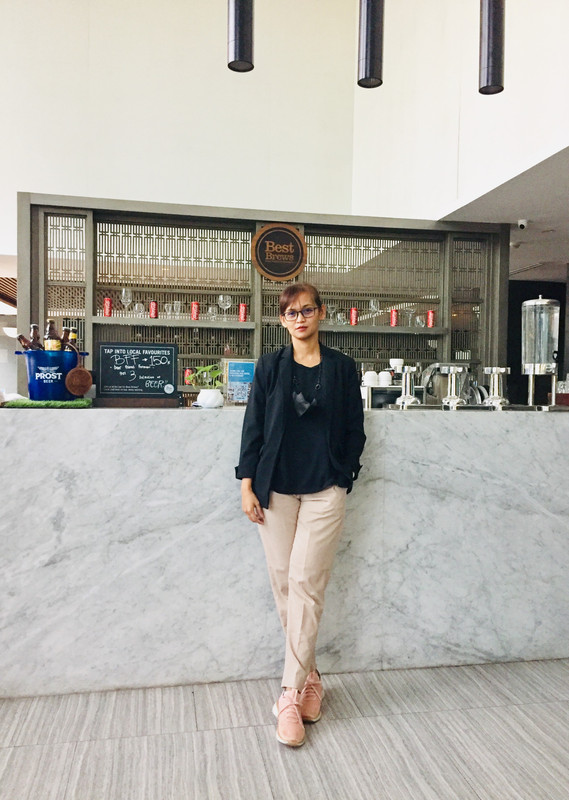 Andhika Nurcahrini (Ade), Cluster Director of Revenue, in charge of three Marriott properties in Indonesia; Four Points by Sheraton Jakarta Thamrin, Four Points by Sheraton Batam & Fairfield by Marriott Surabaya
We have witnessed many big advancements since the United Nations began marking International Women's Day on February 28, 1909, however there is a long list of things that need to be accomplished to ensure gender equality for future generations.
How can we empower women today for a brighter tomorrow?
Marriott International, as one of the largest hospitality organizations, has always been a strong advocate of diversity and inclusion. Women account for 54% of the worldwide workforce. In APEC, women make up 33% of management positions, and one in every seven General Managers is a woman.
Andrew Newmark, Vice President – Human Resources, Marriott International said "At Marriott International, we are committed to providing a world of opportunity to everyone, and this is powered by our core value of Putting People First. We have a strong commitment to women's leadership, and we realized long ago that providing opportunities to create a diverse and inclusive environment only strengthens our company's culture. That's why we were the first hospitality company to establish a Women's Leadership Development Initiative in 1999. Having women in senior leadership roles nourishes a culture that inspires and promotes career opportunities for all, especially for women who are emboldened to set their aspirations high.
Emi Rusmiati, General Manager of Four Points by Sheraton Bandung
In Asia Pacific specifically, we are hard at work to increase the presence of women in management and other key decision-making positions, in line with our 2023 global gender parity goal. Currently, there are nearly 100 women General Managers across Asia Pacific with a robust pipeline of top talent, and we will continue to create more opportunities for women to grow their careers with us in the region.
An ongoing initiative we are extremely proud of is the Women Ambassador Network (WAN), which is a community of Marriott leaders in Asia Pacific who are passionate about raising awareness and taking actions to promote, advance and inspire women in leadership.
There are currently over 70 associates who are part of the program, each representing different roles and seniorities. Ranging from hotel GMs to associates in HR, Finance, Operations and more, each WAN member serves as an ambassador for their markets and are responsible for coming up with locally relevant activation plans as each market's progress and needs are very different. We look forward to continuing to create a culture that empowers everyone to grow and succeed together."
In Indonesia, the percentage of women in management positions at Marriott International properties is gradually increasing, with 30,7% in 2017 and marginally increasing to 32,4% in 2022. In 2017, 1 in 13 women General Managers held the role, but 1 in 4 women General Managers will hold the position in 2022.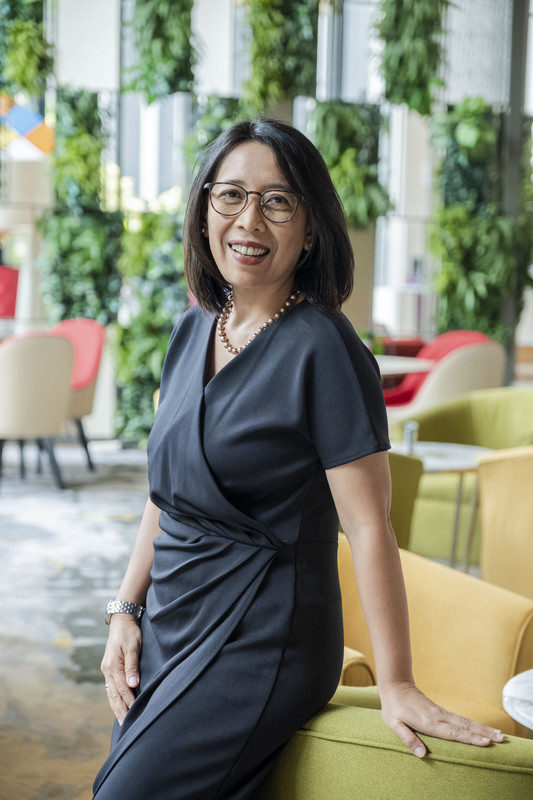 Sally Fadjrina, Complex Director of Sales & Marketing of Sheraton Surabaya Hotel & Towers and Four Points by Sheraton Surabaya
As quoted from Ramesh Jackson, Area Vice President – Indonesia, Marriott International, "Women make up 50.1% of the population in Indonesia. As half of the nation, women have made extraordinary contributions to the country across all fields – from education to business, arts and sports, science and technology, parenting and politics – and more. Their value, like their worth, is inherent and immeasurable. On International Women's Day, we celebrate women's achievements as change makers and trail blazers. Here at Marriott International, this day is a reminder of achieving a world where every woman is treated equally and without disparity, as it is every day. My goal is to empower our associates with the tools they need to pursue their aspirations and increase the number of our women leaders, to the national demographic mix."
"At the height of an unprecedented pandemic, we announced the acceleration of our efforts to achieve global gender parity in company leadership by 2023 – two years ahead of the original goal and our teams are hard at work to achieve this. We know that when we invest in women, we are helping to shape the future – for a world where girls with dreams will grow up to be women with vision. The work has just begun and today, we remain committed to closing the gap here in Indonesia."
Marie Browne, Cluster General Manager of Sheraton Bali Kuta Resort and aLoft Bali Kuta at Beachwalk, also leader of theWomen in Leadership for Marriott Hotels in Bali stated, "I've been with Marriott International in Indonesia since 2014, and I've always known that there are a lot of great female leaders in this market. Since then, we've had a thriving Women in Leadership program that focuses on three pillars: leadership development, mentorship and networking, and work-life balance. Our mission is to empower, motivate, and support women to reach their full potential in whatever job path they choose. We've been able to help many people advance their careers, improve their talents, and push the limits of convention, as proven by the statistics. The featured leaders in this article are shining examples of the program's influence and how a little encouragement, support, and advice can help to promote a positive work environment and opportunities for women across the country."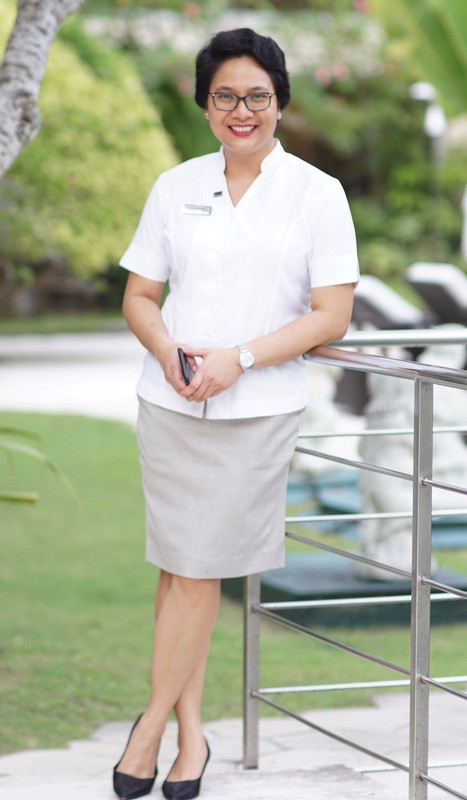 Saraswati Subadia, Director of Sales & Marketing,
The Westin Resort Nusa Dua Bali
Recently, as a part of International Women's Day 2022 celebration, we spoke to 6 ladies who holds prominent positions in their respective properties at Marriott International. We spoke to Andhika Nurcahrini (Ade), Cluster Director of Revenue, in charge of three Marriott properties in Indonesia; Four Points by Sheraton Jakarta Thamrin, Four Points by Sheraton Batam & Fairfield by Marriott Surabaya. From The Westin Resort Nusa Dua Bali, we have Saraswati Subadia, Director of Sales & Marketing. We also spoke to Sally Fadjrina, Complex Director of Sales & Marketing of Sheraton Surabaya Hotel & Towers and Four Points by Sheraton Surabaya and Silvana Ng, Executive Assistant Manager – Rooms of The Ritz-Carlton Jakarta, Mega Kuningan. Along with Sitha S. Asmarajaya, Hotel Manager of Sheraton Bali Kuta Resort, and Emi Rusmiati, General Manager of Four Points by Sheraton Bandung.
These ladies candidly shared with us their journey to the top, the people who inspired them, challenges, and shared some advice for young women. Read more for the full interview.
Was being a hotelier always been one of your dreams?
Ade: Not at all. My academic background was in Secretarial, and I was working as a secretary in a pharmaceutical company before being a hotelier.
Saraswati: It was not my dream at all, I used to dream of being a diplomat, representing my country and building relationship between nations.
Sally: Actually, no, I had been interested in music since I was a kid, so I did not expect to be a hotelier. Initially it was my father who pushed me to be independent and sent me to Bandung for a higher education at STP Bandung. This eventually became the beginning of my hotelier journey.
Silvana: Yes, it was my childhood dream. When I was a kid, my parents often took me to stay at a hotel and I enjoyed it so much. For me, hotels sparks joy and happiness.
Sitha: Never in my dream that I would fall in love with the hospitality industry and be where I am today. I was passionate to pursue a career as a teacher or interior designer. As a shy kid, I enroll to Hospitality School in Bandung majoring in Tours & Travel as a challenge to myself, to learn more about Public Speaking in Guiding Classes, and to fulfill my passion of traveling. I've never looked back since and continue to grow my career in the industry.
Emi: Absolutely! I was mesmerized by the hotel industry since way back when. I recall joining a family day hosted at one of the five stars hotel in Jakarta. The hotel was so extravagant and the people were friendly and warm.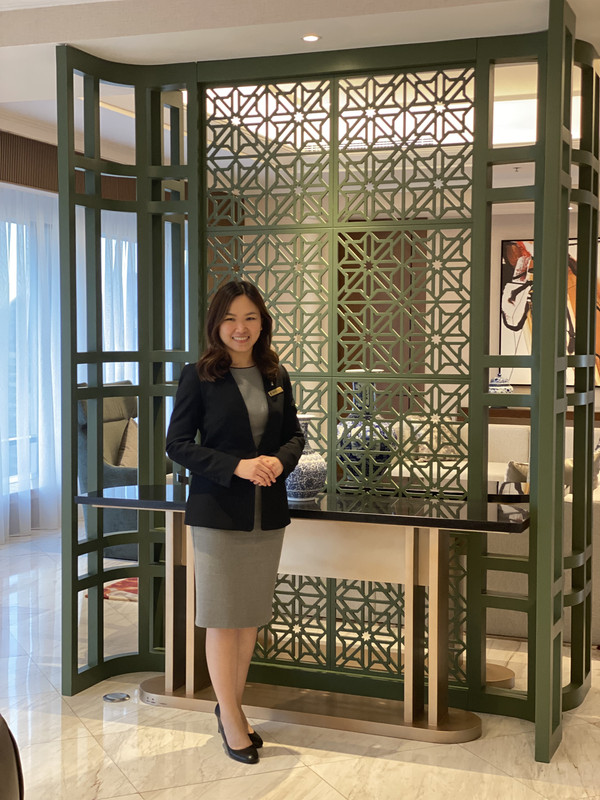 Silvana Ng, Executive Assistant Manager – Rooms of The Ritz-Carlton Jakarta, Mega Kuningan

Can you tell us more about your current role and career journey in hospitality?
Ade: I started my career with Marriott International in 2010 at Sheraton Bandara in Jakarta, as a Personal Assistant to General Manager. Then I was promoted as Revenue Manager in 2012, I was responsible for Digital Marketing and Reservation Department. In 2017, I was offered to transfer to The Hermitage – a Tribute Portfolio and was promoted as Director of Revenue in 2018. In 2019, I transferred to Keraton at The Plaza – a Luxury Collection, and in 2020 until present, I was assigned to manage three properties in the Select Brand (Four Points by Sheraton Thamrin, Fairfield by Marriott Surabaya and Four Points by Sheraton Batam) as Cluster Director of Revenue.
Saraswati: When I first joined The Westin Resort Nusa Dua, Bali back in 2013, my role was as a Director of Sales, in charge for MICE. A year later I was promoted as Director of Sales and in 2017, I was appointed as Assistant Director of Sales & Marketing. I was given the opportunity to lead the Sales, Marketing and Reservation Team as Director of Sales & Marketing in 2019 until today.
Sally: I started my career in Marriott International in Sheraton Mustika Yogyakarta in 2004 as an Assistant Sales Director, before moving to Bali to The Westin Resort Nusa Dua in 2006 and was promoted as Director of Sales & Marketing in 2016. Then, I was responsible for Leisure and MICE market, focusing on developing Europe and Russia market, earning the Global Sales Incentive Travel prize in 2008 and 2011. I continued my role leading the Sales & Marketing team of The Westin Langkawi Resort & Spa and Langkawi International Convention Center until 2017. I decided to move to Surabaya in mid-2019 to take on a huge opportunity handling multi-properties of Sheraton Surabaya Hotel & Towers, Four Points by Sheraton Surabaya and opening new hotels, Four Points by Sheraton Surabaya Pakuwon Indah and The Westin Surabaya. After more than fifteen years handling resort and overseas market, this is the first role for me to be in charge at a business city hotel.
Silvana: I joined The Ritz-Carlton Jakarta, Mega Kuningan as Director of Rooms in 2018 and after two challenging years due to the pandemic, the company entrusted me to be an Executive Assistant Manager – Rooms at the end of 2021. My responsibility is to live by our golden standards, to deliver the most genuine care and finest personal services for the guests, and also to nurture and maximize talents.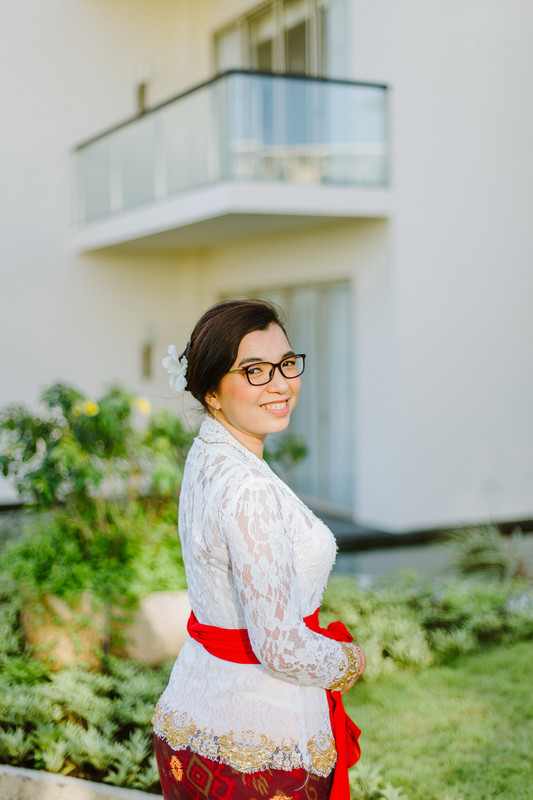 Sitha S. Asmarajaya, Hotel Manager of Sheraton Bali Kuta Resort
Sitha: Exactly 10 years ago I started my career in Marriott at The Stones – an Autograph Collection Hotel in Legian, the first Autograph brand in Asia Pacific. I joined the pre-opening team as a Front Office Manager, then promoted to Director of Rooms. I was fascinated by the company culture and the DNA of what we do. Shaped by the company's great resources in training and task-force assignments, I was given the opportunity to take on a bigger role in Four Points Kuta as a Director of Operations. I joined there in the midst of a huge shift between Starwood and Marriott, and I am blessed with a wonderful team that made the transition flawless. My current role in Sheraton Bali Kuta Resort as a Hotel Manager, overseeing Front Office, Housekeeping, Spa, Food & Beverages including Kitchen department.
Emi: My career with Marriott started back in 1996 at The Le Meridien Jakarta, worked my way up from working in Food & Beverages as a waitress. Crossed-train to Front Desk and Finance Department, and later in Sales & Marketing as a Sales Manager, where the excitement and passion grew even stronger. I took a chance to be positioned within various Marriott properties in Bandung, Lampung and Bali. Eventually marked my leap at the Four Points by Sheraton Bandung, from Director of Sales & Marketing, to Executive Assistant and currently as a General Manager.
Has your family or background inspired your journey to leadership?

Ade: Coming from a non-hotelier background and a single player in Digital Marketing and Revenue Management made me appreciate my ability and to embrace new potentials, and also working with various types of leaders and circumstances has pushed me to gain new knowledge beyond my skills.
Saraswati: My parents' leadership inspires me in so many ways. My mother was a banker, a very busy woman yet always able to take care of everything at home. She never complained in doing both her role, and executed her professional career and personal matters smoothly. She is our "go-to person". My father is a true leader both at home and work as well. His last assignment was as a Director General in the Ministry of Forestry in Indonesia. For him to cope with the position, it wasn't easy. He would always make sure to follow the recent news and trends, self-discipline and never give up. I learned about having vision, mission and how to execute it from him.
Sally: My father was a civil servant and I learned a lot about leadership from him. He has a strong personality, discipline, detail oriented and well organized, yet very calm in every situation.
Silvana: I grew up in a very warm, supportive and loving family, so I often consider using family approach to my leadership which emphasizes trust, values, commitment and a teamwork environment. From my religious background, I am inspired by servant leadership, which teaches us that being a leader is to serve, not being served.
Sitha: I am fortunate to have two strong leaders at home. Both of my parents have taught me in their own unique ways. Our primary idea in West Sumatra's Minangkabau is matrilineal ancestry, with mother-children being the most basic members of society. I look up to her as a role model for female leadership. She taught me to enjoy what I do, to be enthusiastic about it, and to believe that I can achieve my goals. My father instilled in me the values of fairness and honesty, as well as encouraging me to explore new things. He believes that you can't determine how something feels until you try it. Both of my parents have helped me develop soft skills that have helped me get to where I am now.
Emi: Growing up in a family of six was joyful, my parents always showed me how things work in life, we all get tasked to do household chores. Although I usually had more than the other siblings. My friends at home or school kind of had me as their "leader", something I didn't know when I was little.
Tell us about your female mentor or role model that has helped you grow in the hospitality?

Ade: I have two female mentors and role models. First is Tessa Rahardjo, who is the Senior Director of Revenue Management Operations for APEC. I adore her way of thinking and leading, she is also very smart, can think strategically and willing to share knowledge. She is also a humble person. The second one is Cora Stuart, who is my GM when I was in Keraton at The Plaza, a Luxury Collection. She taught me to think logically and always questions every decision I made, she is very detail oriented and can manage time perfectly.
Saraswati: My mother is my role model, I learned a lot about leadership, planning ahead and harmonizing from her.
Sally: My role model is my mom, who taught me about being persistent in life. As for female leaders, I adore Sri Mulyani Indrawati, Minister of Finance of Indonesia. She inspired me that women can be a leader and have a prominent role.
Silvana: I admire Sonia Cheng, CEO of Rosewood. There is a quote from her that I love, "I've learned that creativity, energy and sound decision making are critical – and as a leader, you have to give yourself the space and time to reflect and even consciously focus elsewhere periodically".
Sitha: I am lucky enough to witness many great female leaders in this industry, thus, if I have to pick one it will be my current leader, Marie Browne. She is the epitome of a fearless woman who isn't afraid to go against the odds until she finds the answers and leads by example. She has been our core during this pandemic, her support is unwavering, she is fair and honest with all of us no matter how awful things are. Among other things, she taught me how to be resilient.
Emi: I admire a particular female leader for her maturity, diligence and balancing life between career and family.
How has Marriott International empower you in the workplace?

Ade: Having policies in place such as good tools, both in system and technology, a complete source of information, clear goals, development programs, promotion, support team, trainings, SOPs, and others.
Saraswati: One of Marriott International's core values is to put people first. Marriott International thoughtfully provide associates with self-development trainings and opportunities. This equip me to be a better version of myself, so I can work confidently, able to perform and deliver well.
Sally: By giving us the same opportunity to grow, learn and develop ideas. International Women's Day is also one of the notable days that we celebrate every year.
Silvana: Empowering itself is a culture in Marriott, it has been structured very well. At the beginning, Marriott communicates the vision, set clear expectations, provides necessary resources, including bottom-up decision making and goal-setting, and recognizes the good work.
Sitha: The company core values has shaped us well and it runs in our DNA. We have been given the same responsibility and opportunity in our workplace regardless of our gender. It has also created a sustainable and positive work environment for all of us. Marriott has invested in us through training, mentoring, women development courses and we are given the same opportunity to take on the highest role in the company. With Women Leadership Development initiative since 1999, we are assisted to connect and learn among other women. With three pillars: Leadership, Networking & Mentoring and Workforce effectiveness, there are many events being held to incorporate these pillars.
Emi: Marriott International undoubtedly have given me opportunities, tons of activities that elevates women's career, networking, trainings and Women in Leadership community.
What are your contributions in empowering fellow women associates?

Ade: I believe in equality. By treating both male and female subordinate the same way, including rewarding and punishment, by setting development plans. Also, by understanding the multi-roles that women take on every day in their lives, as a mother, a wife and also a professional.
Saraswati: I'd like to think I have contributed many. Some of the basic things that I do is being honest, and this is the key. Being a cheerleader when celebrating success, allocating time for a one-on-one team session, supporting my team in creating their personal development plan, encouraging them to step up and by sharing my own story.
Sally: Most of my team members are female. I always tell them to have courage and partake in any chance to lead, no matter how small.
Silvana: I take on the role as a mentor for few women leaders in my property enthusiastically, I was also recently been mentoring a newly appointed female Director of Rooms in another property of Marriott. This year I am also trusted to be a part of Marriott's Business Council to drive the Women in Leadership program.
Sitha: In my own workplace, I would not allow any actions that will damage positive environment and gender equality. I am giving everyone the same opportunity and responsibility, and leading by example. I have also taken part in Marriott's Women Leadership Development and being the ambassador for our hotel. I have many more initiatives that I plan on implementing.
Emi: I am passing down the contributions from my superiors, that have contributed to who I am at the moment. I encourage fellow women associates by giving them equal chances to develop to their full potential, motivate and direct them to be a great leader, and to be successful both personally and professionally.
What are the challenges you face in empowering women?

Ade: Firstly, it's about culture, family background, and ideology. Often times it can limit people to grow.
Saraswati: For me it's time management and wrong perceptions.
Sally: Women having limitation due to their domestic roles, making them afraid to take on more risks.
Silvana: Women empowerment has to start within herself and with other powerful women surrounding her. Social Media as a platform, despite creating powerful space where women support each other, it's also where the reality is conflated with fantasy and demotivates people, since what they see is unattainable.
Sitha: Sadly, social culture is one of my biggest pet peeves. There are still stigmas that came from the society and our culture that made women hinder her abilities to grow or have a desire for change, and the courage to speak up.
Emi: Comfort zone, a frame of mind that distanced us from achieving meaningful personal growth. Often times, women work to support the financial in the household, only satisfied with the money they earned, but at the same time it limits them from moving up the career ladder. Lack of time management, it takes a whole village to be able to sync the time and needs between work and household. Many of us quit in the middle of their way up.
Do you see any difference and benefits from having more female leaders?

Ade: By having different perspectives, to build creativity and innovations which leads to the company's ability to find new opportunities. Having enhanced collaboration can help improve team processes. Better conflict resolution, approaching a problem softly can help solve it.
Saraswati: I have a majority of female in my team and I'm happy about it. Women are able to make bold and wise decisions as leaders. This makes the team environment less authoritative and more cooperative, bringing family-like culture to the team. This boost teamwork across the organization and helps implement new culture within the business.
Sally: Women are detail oriented, sensitive in a good way, and that makes us able to deliver personalize and compassionate service.
Silvana: I think men and women have their own strength to bring to the work or team. To have more female leaders will create a culture of diversity and inclusion. Inclusion itself will keep the team happy and more productive. Ultimately happy staff create happy guests, and happy guests make a successful company.
Sitha: I for one believe having a good mix of both genders in the organization will benefit more. What I see is most of the female leadership tend to have horizontal leadership, where she will encourage participation from all of her team members, share information and share her power with those she leads. They also tend to create and strengthen group identities. According to recent studies by Hay Group consulting firm, women performed much better than men with respect to emotional intelligence. Such skills include the talent of networking, collaboration, critical thinking, self-motivation, positive work ethics and communication skills.
Emi: I would highlight the more women leaders were likely to bring positive culture towards work performances, build business integrity. Women prefer everyone working as whole, diligent and strongly comply with the company's rules and regulations. Women also naturally use their heart to solve problems.
Lastly, what advice would you give to young women embarking a career in the hospitality?

Ade: I would advise the young women to dream big, stay positive, be productive and just enjoy the journey.
Saraswati: Be in the now. Find your niche and master it. The hospitality industry is broad with many different subsets and nice specializations with their own unique skillset. Narrowing these down to a niche interest could save you a great deal of time.
Sally: No matter what your position is, you have to have the ability to lead within you. Start by willingness to lead small projects and eager to hear, and to share your knowledge.
Silvana: Pursue your dream. I would rather regret pursuing something that at the end I might find it's not meant for me, rather than regretting not trying at all. At the end of the day, the result will never betray the effort. So, if you have a dream, pursue it and work hard for it!
Sitha: One thing for sure is to love what you do. Be very passionate about it and spread the passion to others. Also, remember that time is to be made, not found. Ensure to have a great time management to be able to tackle all your tasks. Stay curious with hospitality trends, don't be afraid to ask and never stop learning from any source. Broaden your network and don't forget to have fun!
Emi: Be a fighter, perseverance, have the willingness to learn new skills, shape it until you become an expert. Practice time management, work smarter and prioritizing your priority. Manage your emotions, compartmentalize, in order to strive and focus on goals.